Annie Scott, 26, was told she had the inflammatory bowel disease as she planned her wedding.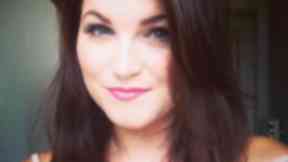 It was a year before her wedding day that Annie Scott visited doctors and listened to them patiently explain why her body wasn't working.
She had colitis they said, but the word was just a jumble of sounds. What she did understand was the other words they gently said to her.
"Chronic illness" stood out. So did the words "no cure".
For seven years Annie had been "that friend", she says, the one who "always had a sore tummy" but she never really thought much more of it.
"I was 18 when it first started," she says. "I just figured it was because I had moved off to university and was feeling a bit stressed or something."
Then her symptoms worsened. When she went to the bathroom, she started to pass a lot of blood.
Nervously, she went to her GP who immediately referred her for a colonoscopy.
She had been planning what wedding dress she would wear when the results came back.
"I was told I would have it for the rest of my life," she says.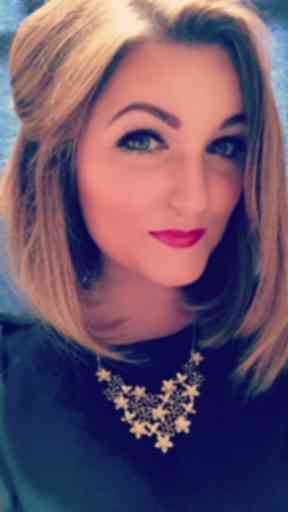 Crohn's disease and ulcerative colitis are two forms of inflammatory bowel disease that are both incurable.
While some manage their illnesses using medications such as steroids, others face surgery, both minor and major.
The physical concerns are difficult for many sufferers to cope with and the psychological ones also pose a major challenge.
"I was so upset and I felt like such a different person," says Annie, 26, from Edinburgh.
"It's not just a physical thing, it's mental. I got diagnosed with stress, anxiety and depression."
Every 30 minutes someone in the UK is diagnosed with Crohn's disease or ulcerative colitis.
The symptoms of both conditions can include diarrhoea (often with blood), severe abdominal pain, mouth ulcers, swollen joints, extreme fatigue, and dramatic weight loss.
They can also cause anaemia, depression, osteoporosis and eye, skin and liver problems.
One in four newly diagnosed people is under 16.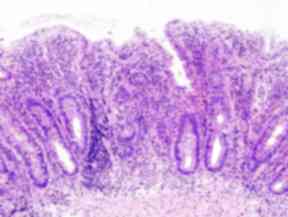 "The biggest issue is that it is an invisible illness," says Annie.
"I have to work every day but I might not be feeling great every day.
"If I'm struggling, someone might not realise what's wrong."
For Annie, one of the biggest challenges was coping in her change of lifestyle and the restrictions an inflammatory bowel disease can place on your life.
"You just feel so unsexy, " she says. "There's a taboo around your bowels and it's not comfortable for some people to talk about it.
"This is hard to say but it even got to the point where I asked my fiance if he still wanted to marry me.
"I just felt like I had been given an illness he hadn't signed up for."
For her partner, it wasn't even a consideration.
"He just told me not to be so silly," says Annie.
The couple married in May.
"On my wedding day I was really unwell," says Annie. "In the morning I was absolutely devastated that I didn't feel as beautiful as I could.
"But it didn't matter. I've always got my friends and my family around me and that's what counts."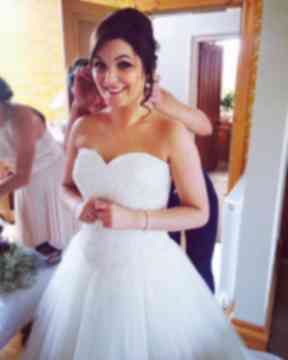 Annie is now part of a charity which supports others like her living with inflammatory bowel disease.
While there is currently no cure for Crohn's and colitis, scientists have identified chemical changes in the DNA of patients with inflammatory bowel diseases that could improve screening for the conditions.
The international team – coordinated by Edinburgh University – analysed DNA samples from 240 people newly diagnosed with IBD.
They found chemical signatures in patients' DNA – known as epigenetic changes – were different from those in healthy people.
Just last week, the team announced the findings could lead to a simple blood test to screen people who show symptoms of the diseases.
People who do not have the signatures in their DNA could be spared further tests, which can be invasive and require hospital care.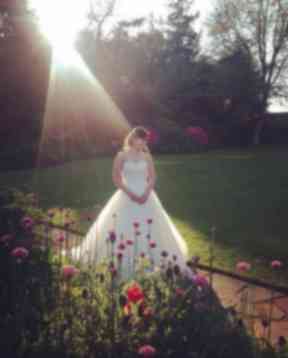 Dr Nicholas Ventham, Research Fellow at the university's Centre for Genomic and Experimental Medicine, said: "Inflammatory bowel diseases are becoming more common worldwide with young people being particularly affected.
"In Scotland, rising cases among children are a major public health concern. We urgently need better understanding of how and why these diseases occur."
The news was welcomed by Annie, who says continuing to raise awareness of the illnesses is vital to helping funding the search for a cure.
"It's a constant battle, every day is different but you have to fight through it," says Annie.
"It breaks my heart when people say they're too scared to get out and try things because of their illness.
"You're not different from the person you were before. It shouldn't define you, it should just be part of you.
"It just makes you more special because it means on top of everything else, you're a fighter too."